The Game
Welcome to the dynamic racing world of the future. Get ready for nerve-wracking duels with players from all around the world. Teleport ahead, lay tactical mines or just let your battle drones do the hard work. The battle is on!
Hyperdrome puts a twist on the racing game genre by removing steering controls in favor of futuristic tactical abilities. It's all about deploying the right power-up at just the right time. Simple controls mixed with strategic depth and a thumping soundtrack mean crushing your friends has never felt better!
Power-Ups
29 collectible power-ups are at your disposal. Whether you're a driving champion who's all about the perfect counter-move or just like to blow $#*! up – we've got you covered. Select the 8 power-ups best suited to your personal strategy before each game. Upgrade your favorite power-ups, refine your racing style, and battle your way into Hyperdrome history.
Bunny Hop
Hare today, gone tomorrow
Flamethrower
You're toast
Freeze Missile
Ice to see you
Grappling Hook
Hooked on you
Mine
You're all mine
Missile
Hitting you softly
Overdrive
Running hot
Ram
On a RAM-page
Shield
PRO-tection ACT-ivated
Teleport
Just passin' through
Media
Want a taste of the action? See for yourself.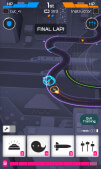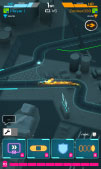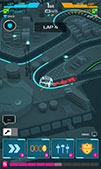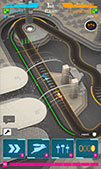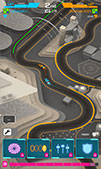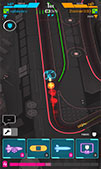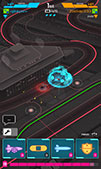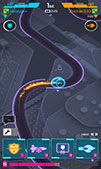 Media
Want a taste of the action? See for yourself.